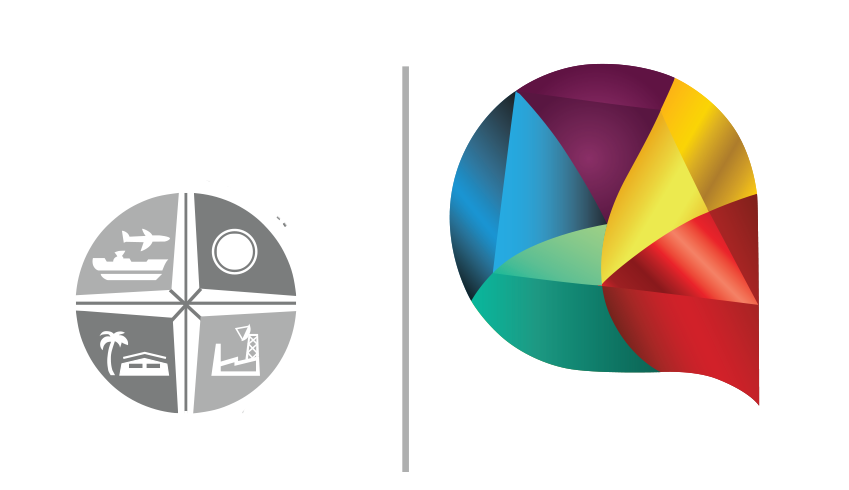 GBPA 2018 Small Business Fair & Expo
Thursday, June 28th, 2018
10:00 a.m. – 6:00 p.m.
Canal House at Pelican Bay Resort
Join US for 1-Day and 4 - Dynamic Presentations!
The 2018 Small Business Expo is an energy charged, dynamic and innovative one day event hosted by The Grand Bahama Port Authority, Limited (GBPA) and its Invest Grand Bahama Small Business Bureau (IGBSBB).
Join us for a full day of thought provoking and impactful presentations by local and international speakers, addressing key issues facing large and small businesses within a constantly changing global environment, driven by disruptive technology, ever-increasing consumer demands, and the speed and efficiency of logistics and supply chains to facilitate them. Most importantly, let's spark the discussion regarding essential collaboration between 'big' and 'small' businesses, to create and enable ecosystem where both can be sustainable and successful.
Under the theme 'The Changing Face of Business' this year's event will host executives from GE, StoreFront, VKR Insights, Trainertainment along with several others, exposing SMEs and aspiring entrepreneurs to global industry trend, progressive business models, and innovative ideas, all focused on cultivating continued diversity, sustainability and growth within Freeport's economy.
Event Highlights
Continuing our efforts to promote e-commerce digital payment processes for SMEs, this year's event will feature a CASHLESS 'Pop Up Shop Exhibit' consisting of more than two dozen major merchants, conducting sales/transaction all via digital payments. Come experience the future of shopping locally in a new, exciting and CASHLESS way!
Experience e-Commerce and Digital Transactions – via Sun Cash Payment Platform as you send and/or receive payments in real-time

Enjoy an amazing shopping experience with many of your favorite local merchants at our Pop-Up Expo!

Participate in the launch of the My Grand Bahama App with the Invest Grand Bahama Team
See, share and engage with vendors, products and experiences on the exhibit floors

Provide real-time direct customer service feedback as you interact with merchants and services providers.
Meet our Exciting Exhibitors!
Home Design Center
Chef Roxy

Treasure Nest

Carda Leather

Patrice's

Mobile Go

Invest Grand Bahama & GBPA Licensing Department

SUNCASH Bahamas

Mantaray Beach Club

ALIV

Conet Bahamas 

Do It Center

Esquire Men's Fashion

Chocolatess Island Delights

DEVCO

Keep It Clean

ALIV
Simple Favors Bahamas
Star General Insurance

BahaBeach Web Development

GB Chamber of Commerce

Scotia Bank

Cost Right

New Life

Parfum de Paris

Seventeen Fashion

Columbia Emeralds International

Pandora

Luxury for Less

Island Yogurt

CrossFit Island 242

Phluid Phactory
*This List is being updated daily!
Finally, unwind from 4:00pm – 6:00pm at our networking happy hour, with excellent opportunities to mix, mingle and collaborate with colleagues, other business owners and entrepreneurs!
Don't miss this exciting event. Seating is limited: REGISTER NOW!
---
Speakers
During this event, you will receive a wealth of resources, tools and practical advice from well-known and local industry stakeholders.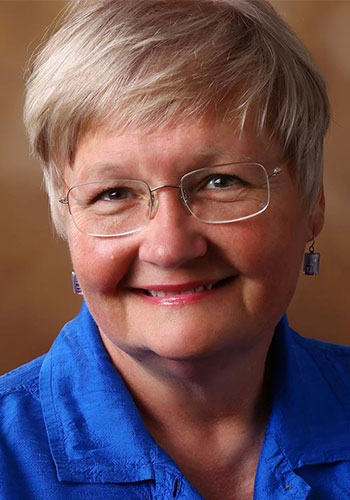 Laura O'Neal
Executive Coach & Trainer,
Trainertainment
For over 25 years, Laura J. O'Neal has been teaching communications, business start-up, customer service, non-profit Board/Staff training, and many basic and advanced mediation and conflict resolution subjects.  President of Resolution Washington (Washington state association of Dispute Resolution Centers).
Laura served two terms, 2009 and 2010.  ​Instructor, Peninsula College, Port Angeles WA, and taught the Entrepreneurial Program from 1999 to 2002.  Laura is an executive coach working with managers and owners across many sectors of commerce, from entertainment to healthcare in areas of leadership, accountability and communication.   Laura also works with private individuals and couples who find themselves stuck and looking for a path forward.
In her off time, she enjoys all types of comedy and performs her improvisational One Woman Show where she lends her unique perspective on everyday life.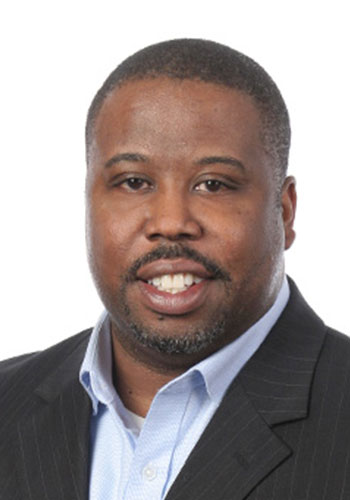 Henry L. Daniels
Executive Lead - Finance, 
G.E. Aviation & Digital Technology
Henry's current role is Aviation's Leader for Digital Technology for the finance organization. He is responsible for providing financial leadership for all of Aviation's technology deployments and improvements. With 20 years of experience across finance, supply chain, and IT functions, Henry has had a wide range of GE leadership experience in addition to his deep industry, company and customer knowledge. Henry has also held numerous leadership positions in finance, operations within the Chrysler corporation before joining GE.  He is also a graduate of GE's Experienced Financial Leadership Program (EFLP).
In addition to his executive leadership in GE, Henry plays an active role in the business non-profit community. He is an executive board member of the Cincinnati Association for the Blind and Visually Impaired Finance/Audit Committee, the National Black MBA Association – Cincinnati Chapter.
As an entrepreneur, Henry manages a consulting company called Stratacore Solutions that helps small businesses and non-profits build long term strategic and financial plans, as well as evaluating strategic investments in technology that helps drive business outcomes.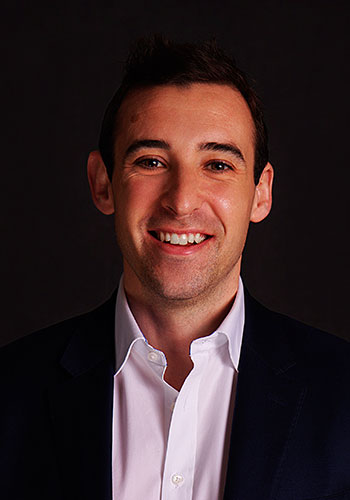 Arnaud Simeray
Vice President, Strategic Partnerships, 
StoreFront
Arnaud spent over 10 years in the retail and real estate industries, growing brands and driving sales margins for high growth organizations and startups. He recently joined Storefront, the world's leading online marketplace for short term retail space, as the Vice President of Strategic Partnerships. Storefront currently has a portfolio of over 100,000 brands and retailers helping them launch pop-up stores, events and activations. Prior to that, he was Senior Director of MAPIC, the largest international retail conference, helping over 2,400 retailers expand their brick-and-mortar footprint internationally. During his tenure at the Hertz Corporation, he launched the first urban retail division for the world's largest rental car company which resulted in opening over 2,000+ locations in 3 continents. Arnaud started his career at BrandExpansion, a retail consulting boutique firm helping food & beverage franchises grow their business nationally.
He holds an MBA in International Business, a Bachelor of Science in Engineering and is a member of ICSC.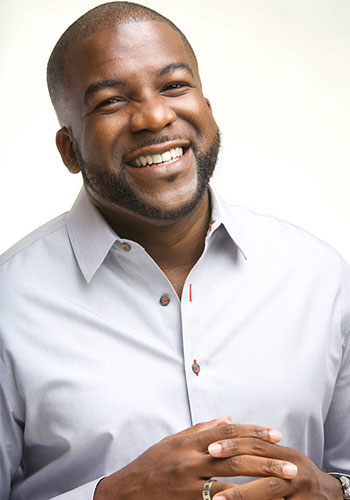 Valdez K. Russell
Principal,
VKR Insights
Valdez K. Russell serves as the principal of VKR Insights, a communications and reputation management agency.  Throughout his professional career, Valdez has been instrumental in facilitating public relations and communication strategies to help individuals and organizations to build relationships and influence change.
Valdez sharpened his communications and qualitative research skills throughout his career as a college administrator and educator.  He served as the Assistant Manager and Academic Dean at The Bahamas Technical & Vocational Institute (BTVI).  Prior to his appointment at BTVI, he worked at The College of The Bahamas as the International Relations Liaison Officer where he coordinated the development of faculty, staff and student exchange programs.  He was instrumental in the development of international partnerships with colleges and universities.  Valdez represented the College and The Bahamas internationally to promote research in the areas of maritime studies, banking and finance, healthcare and sustainable island living.
For the past decade, Valdez has served as a leadership facilitator and corporate trainer, where he helps individuals to develop their leadership skills.  He has presented leadership, communications and motivational presentations throughout The Bahamas, Canada, the Caribbean, and the United States and the United Arab Emirates.
In celebration of the Bahamas 40th Anniversary of Independence, The Tribune Newspaper recognized Valdez as one of 40 Bahamians under 40-years old shaping education in the country.  Valdez's previous work at The Ohio State University earned him recognition as an honorary member of the Student Alumni Association.
Valdez received his undergraduate degree in Communications and Public Relations from the University of Nebraska and a master's degree in College Administration and Leadership Development from the University of Kansas.
Valdez brings a wealth of knowledge and experience to leadership, communications and brand reputation management.  He continues to promote national development through preparing individuals to be globally competitive and economically independent.
Valdez enjoys spending quality time with his family in Nassau, Bahamas where dinner and wine at Grammy's house every Sunday is a most anticipated experience.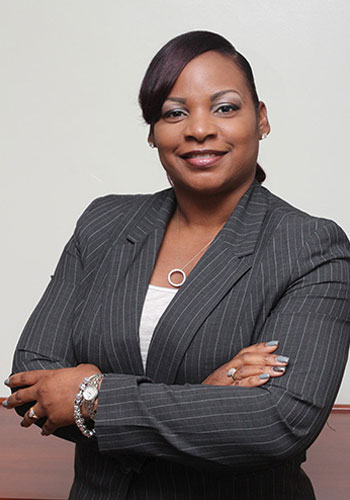 Nicole B. Colebrooke
Customer Relations Manager, 
GBPA Group
Nicole Colebrooke has been employed with The Grand Bahama Port Authority and Group of Companies for more than two decades. She presently serves as the Customer Relations Manager with responsibility for business licensing, collections and utility customer services.  Her motto is 'Service with excellence and professionalism" which she lives by throughout her personal and professional life.
As a seasoned business professional, Nicole also believes in devoting her time and experience to serve her community as well.  In addition to her professional role, Nicole is actively involved in several civic organizations including the F.R.I.E.N.D.S Book Club. She is also the 2016/2017 President of the Pilot Club of Lucaya,
Nicole Colebrooke is married to Kendal Colebrooke and they have two handsome young men, Travaughn-17 and Trenton-15.
---
Schedule
Moderator - Trevor Simmons
11:05am | Laura O'Neal – Executive Coach & Trainer, Trainertainment
"To Do or Not To Do…Does Strategy Really Matter"
---
11:50 am | Shopping & Networking Snack Break
---
12:20pm | Henry L. Daniels – Executive Lead, Finance - G.E. Aviation & Digital Technology
"Building Success Through Synergy"
---
1:05pm | Shopping & Network Break
1:35pm | Arnaud Simeray – Vice President, Strategic Partnerships -  StoreFront,
---
2:45pm | Valdez K. Russell, Principal - VKR Insights
"Let's Get Social -Social Media – The New Branding & Marketing Giant"
---
3:35pm | Coffee Break 
---
3:50 p.m. | Nicole B. Colebrooke – Customer Relations Manager – GPBA Group
"Business Made Easy –Shared/Registered & Virtual Space Licensees"
---
4:25pm | Thank You & Wrap Up Remarks - Vote of Thanks - Derek Newbold
Register Now!
Registration for this event has ended.
---
Venue
The event will take place at the Canal House at Pelican Bay Resort. If you have any questions regarding the conference, feel free to contact us using the information below.
Canal House at Pelican Bay Resort,
Freeport, Grand Bahama