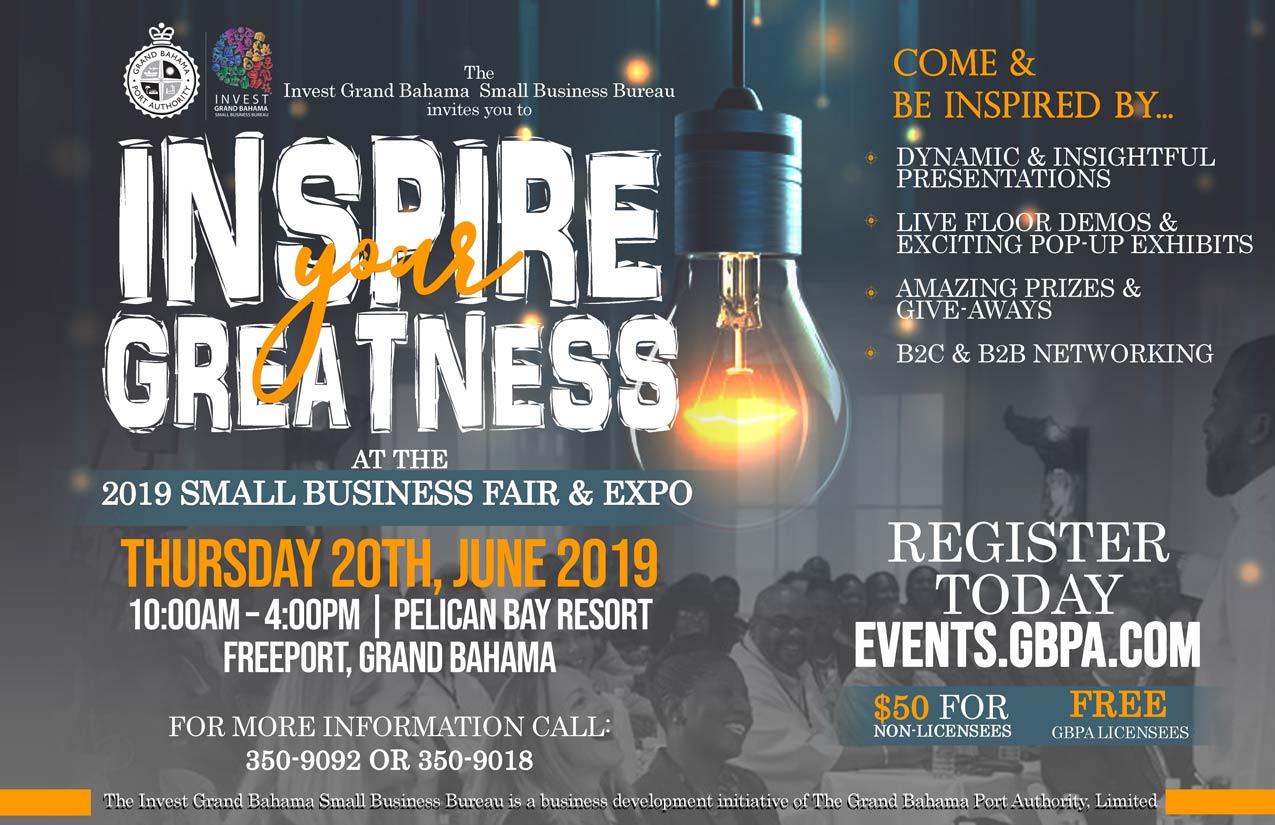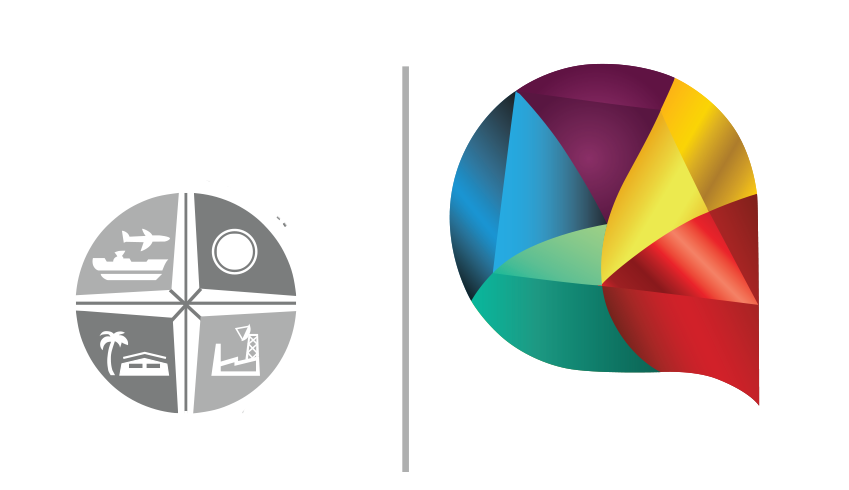 GBPA 2018 Small Business Fair & Expo
Thursday, June 28th, 2018
10:00 a.m. – 6:00 p.m.
Canal House at Pelican Bay Resort
Join US for 1-Day and Dynamic & Insightful Presentations!
Welcome to the most engaging business and networking event of the year, hosted by The Grand Bahama Port Authority, Limited (GBPA) and its Invest Grand Bahama Small Business Bureau! Join us on Thursday, 20th June, 2019, at the Pelican Bay Resort for the 5th annual GBPA Small Business Fair & Expo Under the theme "Inspire Your Greatness".
Our 1-Day event will feature a line-up of dynamic and insightful presentations, alongside an exciting Pop-Up Exhibit, spanning all Four (4) floors of the Canal House.  As we celebrate our 10th year, we will continue to focus on –– exposing businesses and aspiring entrepreneurs to global industry trends, progressive concepts and innovative business ideas that add value and diversity to Freeport's economy.
Hear from renowned industry professional, visionary thought leaders, and young influential entrepreneurs on topics that matter to your business' success and bottom line! Get the latest Tips, Tricks & Tactics to market your small business and connect with new customers. Need CAPITAL – We got that too…here's your opportunity to learn more about the Government's new ACCESS ACCELERATOR SBDC Program!
Experience Our Exciting Exhibits!
We bring together the Freeport most innovative, progressive and engaging businesses throughout the city of Freeport. This year promises to be more engaging, exciting and inspiring than previous years. Our Vendor exhibit will span all 4 floors of Canal House, offering a variety of products and services from local businesses throughout the city. Attendees can enjoy samples, and win wonderful prizes throughout the day.
---
Moderator - Trevor Simmons
11:05am | Laura O'Neal – Executive Coach & Trainer, Trainertainment
"To Do or Not To Do…Does Strategy Really Matter"
---
11:50 am | Shopping & Networking Snack Break
---
12:20pm | Henry L. Daniels – Executive Lead, Finance - G.E. Aviation & Digital Technology
"Building Success Through Synergy"
---
1:05pm | Shopping & Network Break
1:35pm | Arnaud Simeray – Vice President, Strategic Partnerships -  StoreFront,
---
2:45pm | Valdez K. Russell, Principal - VKR Insights
"Let's Get Social -Social Media – The New Branding & Marketing Giant"
---
3:35pm | Coffee Break 
---
3:50 p.m. | Nicole B. Colebrooke – Customer Relations Manager – GPBA Group
"Business Made Easy –Shared/Registered & Virtual Space Licensees"
---
4:25pm | Thank You & Wrap Up Remarks - Vote of Thanks - Derek Newbold
Registration for this event has ended.
---
The event will take place at the Canal House at Pelican Bay Resort. If you have any questions regarding the conference, feel free to contact us using the information below.
Canal House at Pelican Bay Resort,
Freeport, Grand Bahama